Just another event idea. The ninja warrior part is just to orient your mind.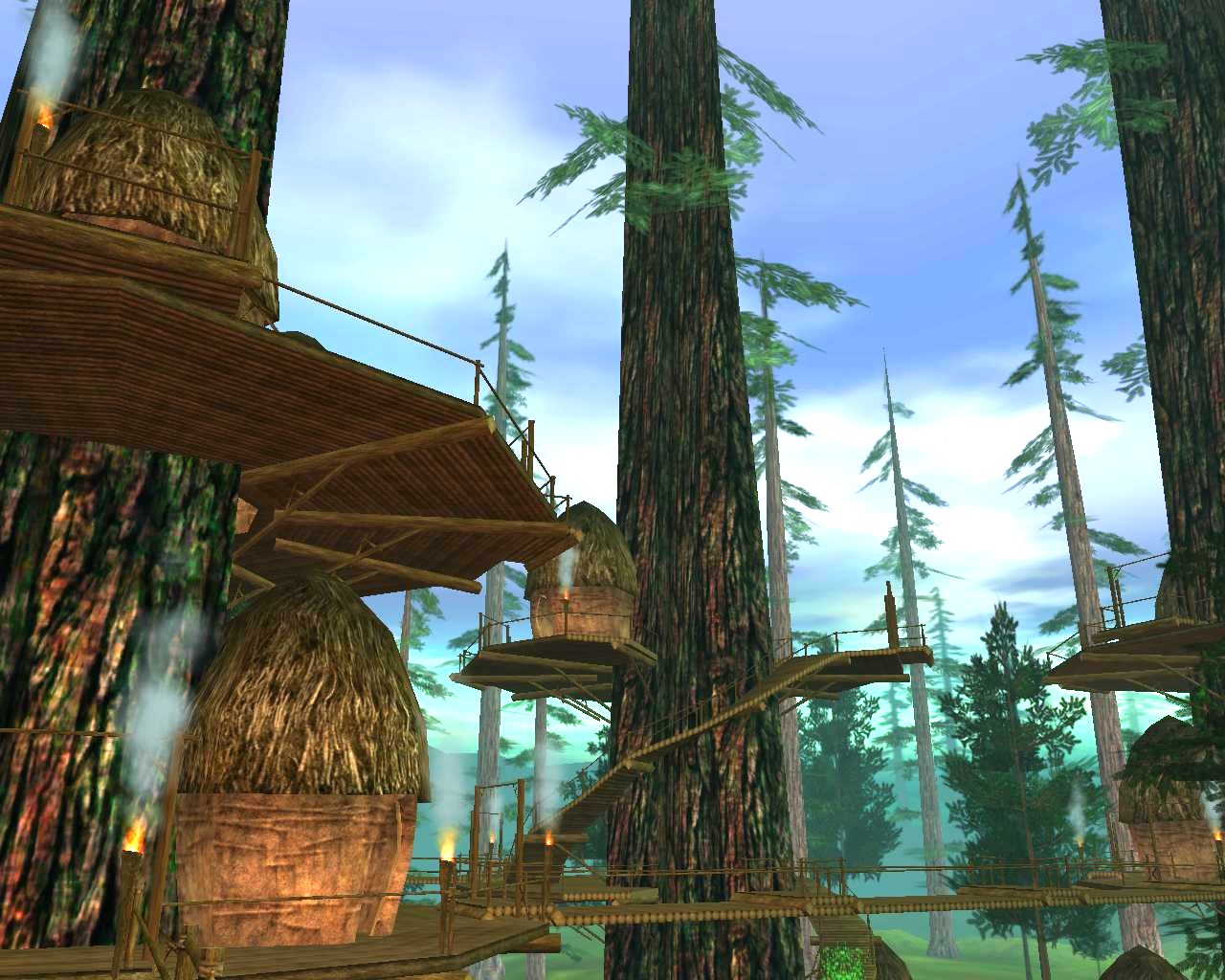 The event would be a race on Endor through a big structure similar to some of the Ewok structures (see image above). The idea would be that some sort of battle would be going on to slow everyone down.
Ground rules:
Ideally, DB is not not possible.
Instead, incap gives a simple 3s timer.
Triple incap death is not possible.
It pains me to say this, but Jedi are not allowed (force run + AI +/- heals = easy win).
Obstacles (should be modified in strength depending on the buff situation):
Toxic fumes are spread throughout the course that give heavy hitting poisons to make everyone vulnerable.
Mines are placed at choke points with high damage to take down front runners.
Alternate routs available with fewer obstacles. These would need to be much longer than regular way/short-cut.
Variant #1: PVP
All players are fighting against each other. No enemies other than the obstacles above.
Variant #2: PVE (hard hitters)
High damage mobs are "stuck" in specific spots along the race. They cannot move, and they are sparse enough that they can't incap everyone running through. Only the unlucky few... which get fewer and fewer as the race goes on. Some may even get stuck in an incap loop if they are the only player left to target - way out ahead or way behind.
Variant #3: PVE (swarms)
Something small and easy to defeat. BUT, although they don't do much damage and can be killed rather easily, there are TONS of them and they can dizzy/KD. Try getting through that.